Your Guide to Great Shopping Near Joshua Tree
10/31/22
When you need a break from the awesomeness that is Joshua Tree National Park, shopping may not be first on your mind. But whether you are a hard-core, leisurely, or simply a window shopper, you'd be remiss to not check out the amazing boutique and local shops around the area. Many of these have an emphasis on craftsmanship; an aesthetic that fits the vibe of Joshua Tree.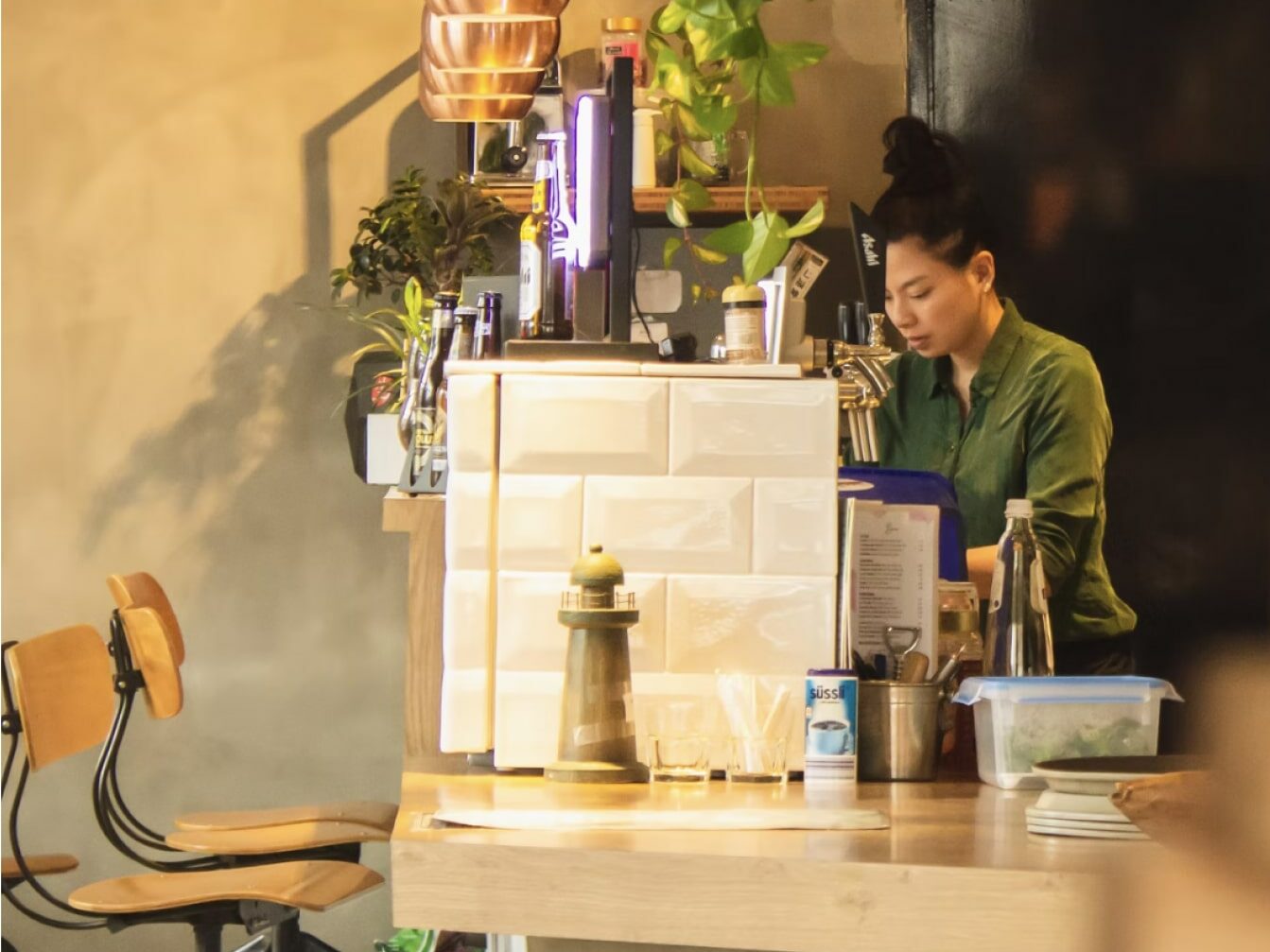 Shop owners Mieka and Prescott feature artisanal products made from repurposed materials.
With wellness, sustainability, and accessibility as its pillars, Moon Wind Trading Co is a boutique that lives and breathes the natural desert lifestyle. They offer beautiful apparel, jewelry, and home accessories that are sure to uplift your wardrobe and your space. They also offer plenty of crystals, incense, and other spiritual items for those looking for something magical.
Travelers Andrew and Chelsea Evans found inspiration from their love of travel and channeled it into this wonderful boutique as a way to share items that evoke a call to adventure and a sense of wonder. The boutique offers home goods such as scented candles, swimwear, and other apparel where you can feel the wanderlust as well as the homage paid to the distinct style of the high desert.
If you're looking for a one-stop shop with products from local makers you simply cannot find anywhere else, this one has you covered. Ever since it opened its doors, Hi-Desert Daydream has been bringing together an amazing community of local artisans under one roof. Local vendors such as Mojave Moon Apothecary, Bobo Design Studio, and PAU all have a home here. Founder Chelsea Evans and owner Melisa Tennies bring their talent to the public.
Vintage finds have been the order of the day here at The End since 2012. Local artist and stylist Kime Buzzelli has brought together a wide range of new and vintage accessories and apparel, featuring well-loved labels like Rachel Zoe, as well as the shop's own line of tees and bags. You can't miss it because the exterior is covered with vibrant hand-painted murals by Buzzelli and L.A. artist Elena Stonaker.
Founded and owned by Adam Yuratovac and Jen Michael, Hoof & The Horn is undoubtedly one of the snazziest retail outlets for all things high desert. The shop has everything any Joshua Tree aficionado could ever want, from fun headwear and bandanas to art prints and patches. Although their inventory is expansive, it's easy to see that the boutique's brand stays strong and true to its desert inspiration.
What shopping spree would be complete without picking up a bottle of local wine? No matter your preference, owner Ashley Richelson wants to introduce you to your new favorite labels. Whether it's wine, mezcal, gin, or spritzers, you can be sure that each bottle is selected with intention and purpose. They have regular tasting events and announcements about their latest additions on their Instagram.
This Yucca Tree outpost expertly fuses art, nature, culture, and the environment. Acme 5 Lifestyle's décor and plants exude an elegant simplicity that is synonymous with the high desert. Created by production designer Anton Goss back in 2017, the shop has grown into its own organic style, while staying true to Goss' original vision – exploring the range of environmental design.
There are many more fantastic shops all around Joshua Tree – these are just the highlights. So when you need a change of scenery from the natural beauty of the national park, these shops should fit the bill.